ART-Line deck covering
230,94 € / lfm
Inkl. gesetzl. MwSt.
Delivery Time: approx. 10 working days
Width: approx. 180 cm
Delivery: from 1  to 5 running meter
Order a complete sample chain
For higher quantities, please send us an email!
Compare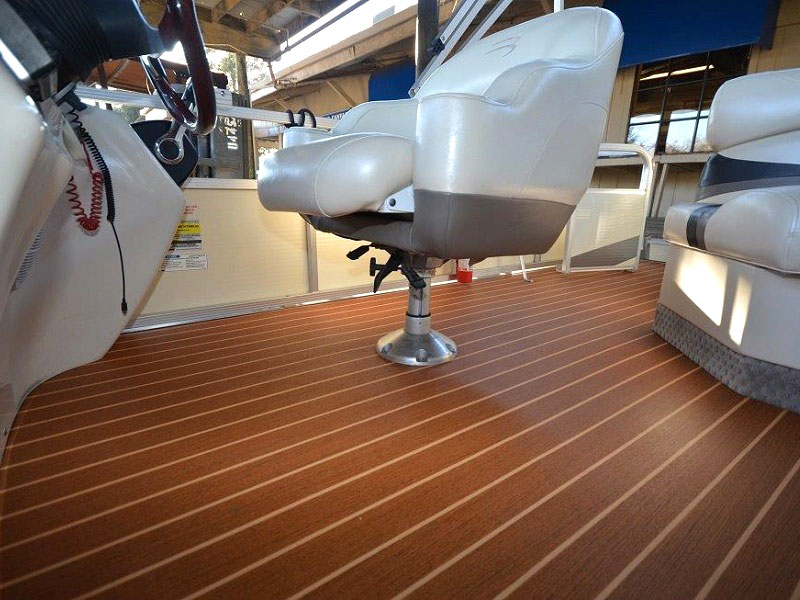 ART-Line 5005 Maha creme glued in the steering position
ART-Line – PVC deck covering
ART-Line is a very high-quality PVC flooring with a plank and wood decor for demanding indoor and outdoor areas. The material is extremely non-slip, tough and abrasion-resistant.
In contrast to real wood decking, ART-Line is easy to care for and tear-resistant, making it a cost-effective alternative to real wood planks. The hard-wearing wear layer makes the material very strong and is suitable for long-term use in marine environments. This flexible vinyl covering is also suitable for hatch covers and inspection hatches. The ART-Line deck covering is available in 11 attractive colors. ART-Line scores very well in flammability tests and is steering wheel certified. We recommend our 2-component adhesive for complete bonding.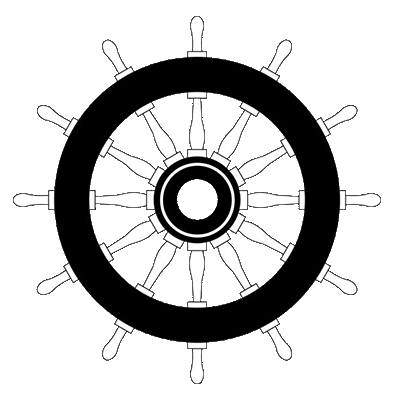 Steering wheel certified
Items of marine equipment that are certified in accordance with Directive 2014/90 / EU are marked with the wheel mark "Wheelmark".
Properties
Waterproof
Sea water festival
Non-slip
Resistant
High fire class (IMO A652)
Cut edge firm
Composition
100% PVC upper
Back of the carrier fabric
Total thickness about 2,0 mm
Bar width approx. 6 cm
Total weight / m² approx. 3.300 g
Processing
Sand the adhesive surface with sandpaper (80/100 grain). Remove sanding dust. Cut material. Cover the area to be glued with adhesive tape (masking tape) at the edges and apply adhesive (2-component adhesive Körapur – 1 kg for approx. 2 m²). Lay in the covering, press down gently, avoiding air pockets, remove the adhesive tape. Do not enter the area for at least 24 hours. For the step edges, we recommend our ALU rail No. 282/2.
Areas of application
Boat, yacht and ship building, objects, business and exhibition rooms, baths, swimming pools, caravan and home equipment.
Cleaning
The floor covering can be cleaned wet and dry with commercially available cleaning agents.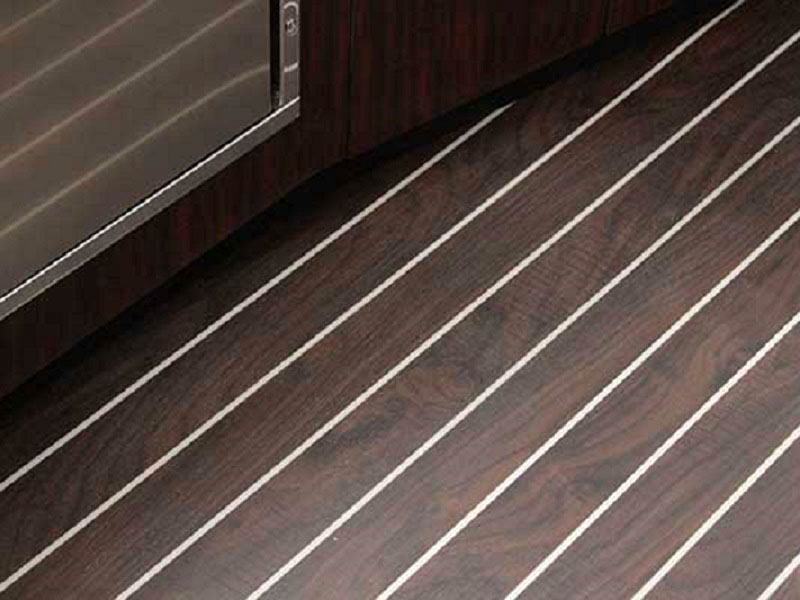 ART-Line 5008 walnut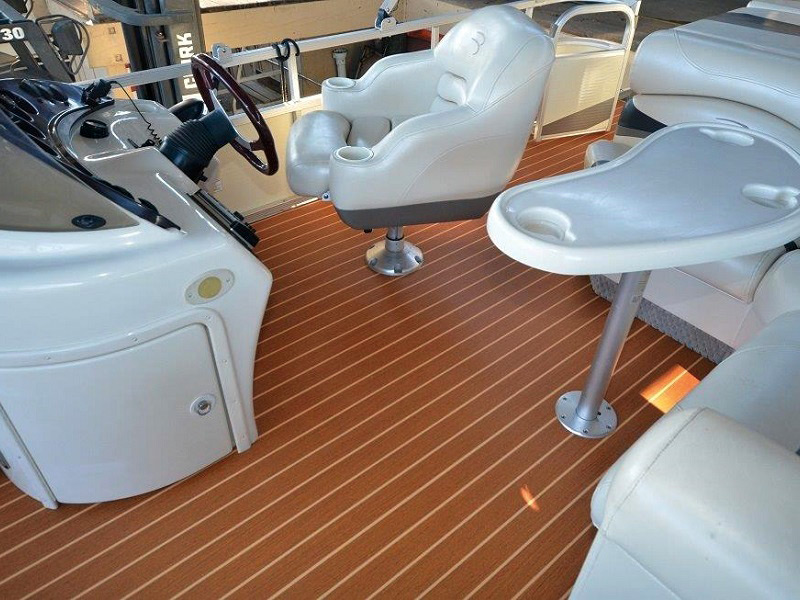 ART-Line as a floor covering in the steering position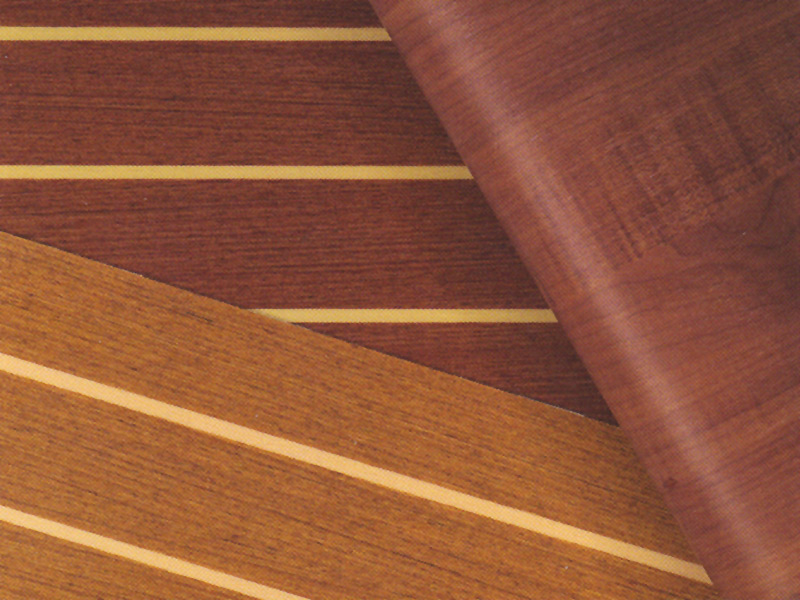 ART-Line color variations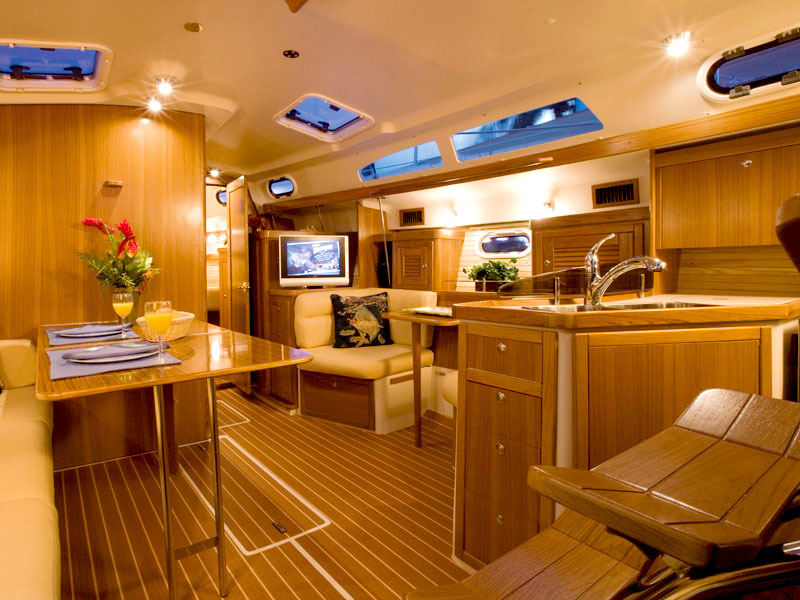 ART-Line as indoor flooring
Our samples are color samples from our sample store, the color of which may differ slightly from the stock goods.