Dilana wall cladding
44,10 € – 49,77 € / lfm
Inkl. gesetzl. MwSt.
Delivery Time: approx. 3-4 working days
Width: approx. 140 cm, 7103 sand in approx. 158 cm
Delivery: from 1 running meter
Compare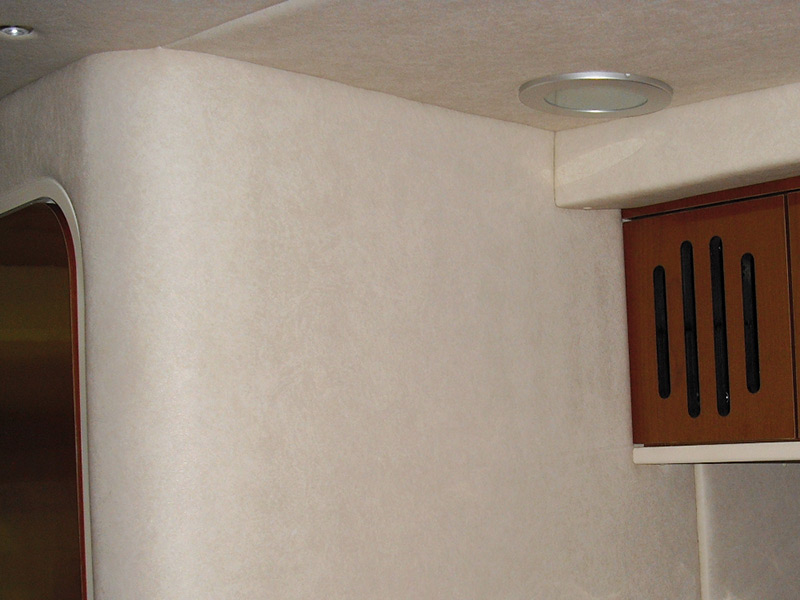 DILANA wall and ceiling cladding in the cabin
DILANA – Crumple velor for walls and ceilings
The DILANA crumple velor is extremely elastic and therefore easy to adapt to curves and bulges in any position. Unevenness is easily covered. Moisture z. B. arises at night, DILANA can absorb between its fibers. When the humidity drops, these condensation particles dry off again without leaving any residue. The charmeuse on the back forms a handy basis for the adhesive and reduces moisture penetration into the insulating foam and the surface.
We recommend our PVC mounting rails for processing and a clean transition of the sheets to be glued.
We recommend our solvent-free UNI-Glue 140 for gluing.
You can create templates in advance for areas that are difficult to access. Our stencil film is ideally suited for this.
When processing the wall and ceiling cladding directly on the boat wall (e.g. GRP) it can be exposed to strong sunlight come to light through. This is not a defect, but is explained by the composition and construction of the hull.
Characteristics
Very elastic
Slightly heat and cold insulating
Tear-proof
Solid cut edges, does not fray
Easy to clean
Composition
100% polyamide
Total weight / m² approx. 430 g
Dimensions
Total thickness: approx. 4 mm
Width of goods: approx. 140 cm / only 7103 sand approx. 158 cm
Delivery: from 1 running meter
Roll length: 30 m – 50 m
Cleaning
Wipe with a damp microfiber cloth, do not rub. Stains must be treated beforehand with mild detergent or upholstery foam.
Application area
Boat, yacht and shipbuilding, home, caravan and vehicle equipment.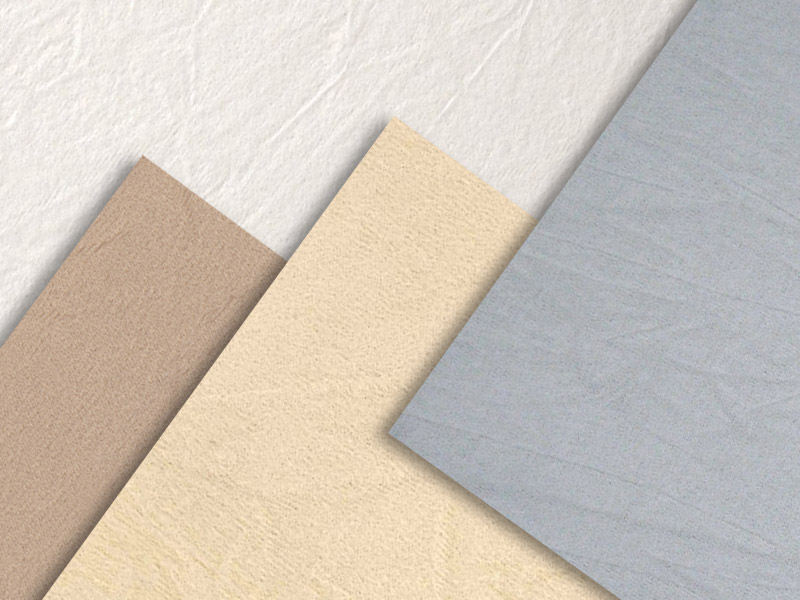 DILANA crumple velor – Colors
Our samples are color samples from our sample store, the color of which may differ slightly from the stock goods.