Laguna
20,72 € / lfm
Inkl. gesetzl. MwSt.
Grundpreis: 16,40

€

/ m²
Delivery Time: approx. 3-10 working days
Width: approx. 140 cm
Delivery: from 1 running meter
Compare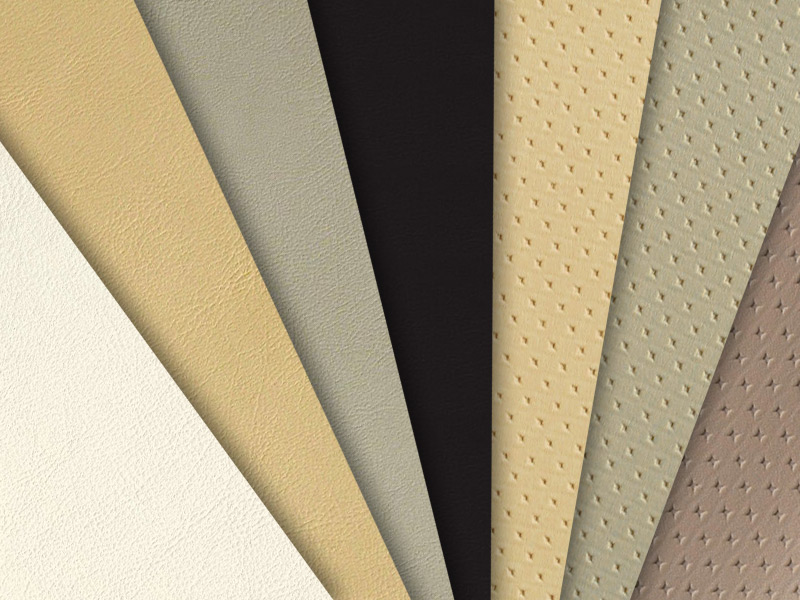 LAGUNA synthetic leather color examples
LAGUNA artificial leather – soft and typical of leather
This modern artificial leather LAGUNA is pleasantly soft, but nevertheless extremely resistant. Due to the slight grain and shading of the surface (especially in the colors ivory and silk grey), the material appears lively and typical of leather. LAGUNA is ideal for upholstery in boat, yacht, caravan and vehicle construction for indoor and outdoor use. The artificial leather LAGUNA is also used on medical couches and for all kinds of furniture. We recommend our solvent-free UNI glue 140 for gluing.
Properties
Scratch-resistant and abrasion-resistant
EN ISO 5470-2: 2003 (D) > 100.00 tours
Sea water resistant
UV-resistant DIN EM ISO 105-BO2 grade 6
Flame retardant EN 1021 / Part 1.2 / MVSS 302
Insensitive to dirt
Phthalate-free
Composition
approx. 87 % PVC upper material
approx. 13 % polyester / viscose jersey fabric
Weight approx. 540 g/m²
Dimensions
Total thickness: approx. 1,0 mm ± 0,1 mm
Width of goods: approx. 140 cm
Delivery: from 1 running meter
Roll length: approx. 25 m
Areas of application
Boat, yacht and shipbuilding, caravan and vehicle construction
Processing
Sewing, tacking, gluing, HF welding.
Cleaning
Use light soapy water, rinse with clean water, dry with a cloth. Do not clean with organic solvents.
Our samples are color samples from our sample store, the color of which may differ slightly from the stock goods.