Satino artificial leather
31,78 € / lfm
Inkl. gesetzl. MwSt.
Delivery Time: approx. 3-4 working days
Width: approx. 140 cm
Delivery: from 1 running meter
Compare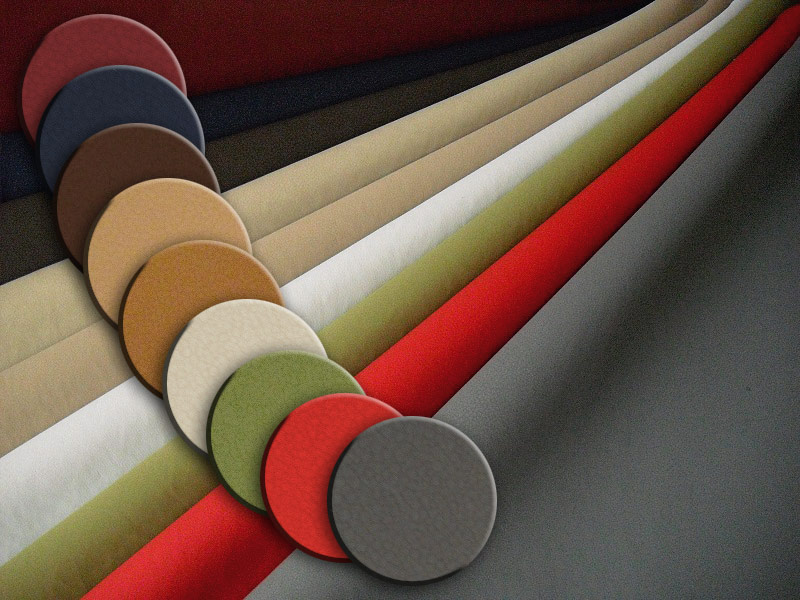 SATINO artificial leather color overview
SATINO – nubuck synthetic leather
This special artificial leather SATINO is pleasantly soft, has a very good grip and can hardly be distinguished from real leather due to its natural look and feel. This makes SATINO ideal for upholstering furniture and covering walls and furniture indoors. The fabric on the back gives the SATINO artificial leather stability without negatively affecting flexibility.
Properties
Scratch and abrasion resistant ISO 5470-2 > 51.200 tours
UV-resistant ISO 105 B-05 – grade 6-7
Flame retardant EN 1021/1
Waterproof
Phthalate free
Antibacterial
Antifungal
Composition
Upper material 63% PVC, 4% PU
Back fabric 33% CO
Weight appox. 610 g/m²
Dimensions
Total thickness: approx. 1,0 mm ± 0,1 mm
Width of goods: approx. 140 cm
Delivery: from 1 running meter
Roll length: approx. 30 m
Areas of application
Boat, yacht and shipbuilding, home, caravan and vehicle equipment.
Cleaning
Remove the dirt with a damp cloth. Stains can be carefully removed with a little liquid soap or detergent.
Our samples are color samples from our sample store, the color of which may differ slightly from the stock goods.