Sandora wall cladding
39,06 € – 44,64 € / lfm
Inkl. gesetzl. MwSt.
Delivery Time: approx. 3-10 working days
Width: approx. 140 cm, 7005 gold 160 cm
Delivery: from 1 running meter
Compare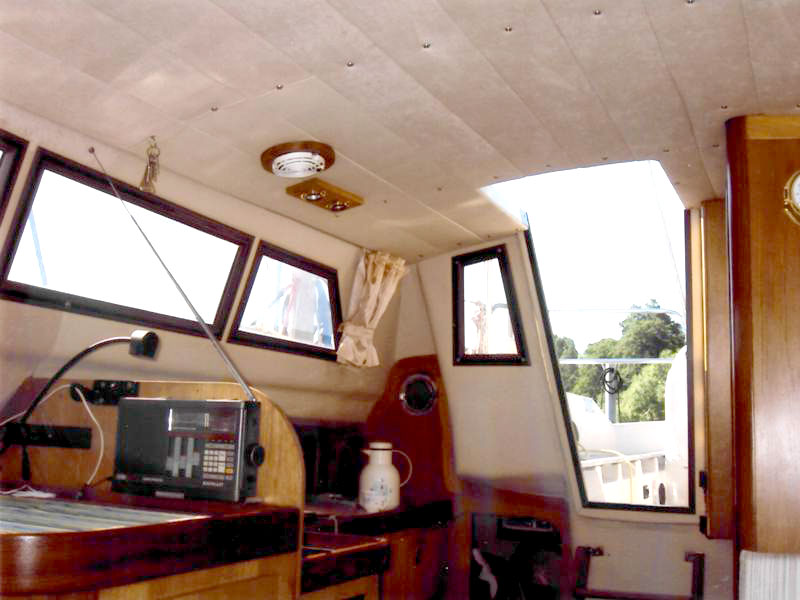 SANDORA wall and ceiling paneling in the cabin
SANDORA – wall and ceiling cladding in suede look
SANDORA is a resistant wall and ceiling textile. Thanks to its elasticity, the boat wallpaper SANDORA makes it easier to work in hard-to-reach places in cabins and interiors of boats, yachts, caravans and mobile homes. The charmeuse on the back of the wall and ceiling cladding increases the strength, conceals minor unevenness and serves as a non-slip surface for the adhesive. Charmeuse is a tight knit fabric made from synthetic fibers. SANDORA is easy to work with, it is cut edge resistant and has a slightly insulating effect in hot or cold conditions.
We recommend our solvent-free UNI-Glue 140 for gluing.
You can create templates in advance for areas that are difficult to access. Our stencil film is ideally suited for this.
When processing the wall and ceiling cladding directly on the boat wall (e.g. GRP) it can be exposed to strong sunlight come to light through. This is not a defect, but is explained by the composition and construction of the hull.
Properties
Elastic
Slightly heat and cold insulating
Lightfast: Grade 5-6
Abrasion-resistant: 30.000 tours
Cut edge resistant
Composition
Upper material 100% polyester
Foam and charmeuse made of polyamide
Total weight / m² approx. 440 g
Dimensions
Total thickness: approx. 4 mm
Width: approx. 140 cm, 7005 gold approx. 160 cm
Delivery: from 1 running meter
Rolll length: approx. 30 m
Areas of application
Boat, yacht and shipbuilding, home, caravan and vehicle equipment.
Cleaning
Wipe with a damp microfiber cloth. Stains must be treated beforehand with mild detergent or upholstery foam.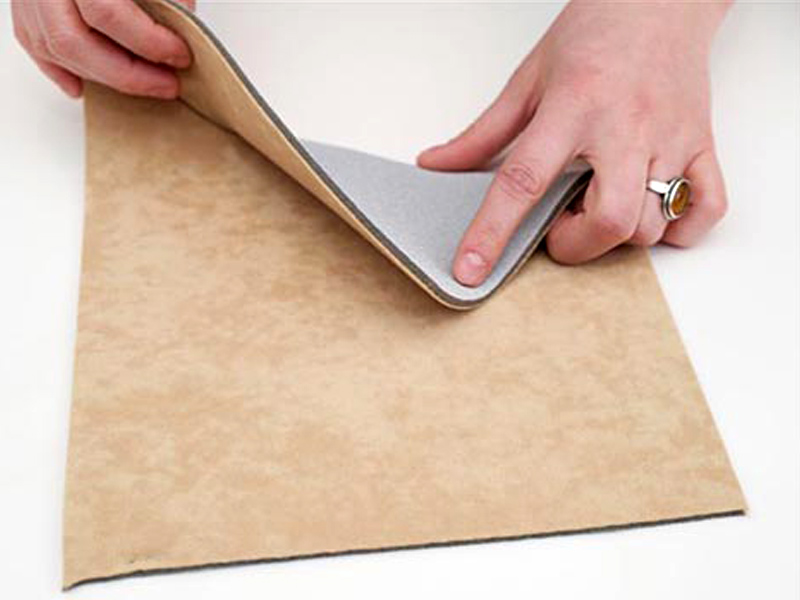 SANDORA with rear view
Our samples are color samples from our sample store, the color of which may differ slightly from the stock goods.