Description
Characteristics
Fire behavior: DIN 4102 – B 1
Temperature resistance: -30 ° C to 100 ° C
Thermal conductivity: 0.082 W / mK according to ISO 8301, -5 ° C
Low water absorption: UNI EN 12088 – max. 4% at full immersion after 24 hours
Composition
Material: PE foam
Surface: closed cell
Foam color: black
Dimensions
Format: approx. 120 cm x 60 cm or approx. 120 x 240 cm
Weight: 25 kg + / – 2 kg / m³
Thickness: 27 mm
Areas of application
Boat, yacht, ship and machine construction, trucks, rail vehicles, agricultural and construction machinery, medical technology.
Processing
Sound 26 D is easy and clean to install because of its inherent strength and rigidity. Due to its stability, mechanical attachment shapes such as pins and screws can be preferred. Resistant to moisture, frost and dirt.
Acoustic effect of the sound insulation panel
For applications requiring soundproofing, silencing and vibration damping, Sound 26 D offers a great alternative to traditional sound absorbing foams and mineral fiber products.
The sound insulation board Sound 26 D offers a superb combination of sound absorption and sound insulation (reduced sound propagation and noise reduction). Even at low to medium frequency ranges Sound 26 D has remarkably good soundproofing properties.
The natural skin of this soundproofing panel is used to shift the sound absorption curve to low frequencies. Despite the low weight of Sound 26 D, the panel achieves sound insulation values ​​that are otherwise only achievable with heavy insulation panels due to the tailor-made structural properties.
The illustrated sound reduction index must be seen in combination with the stated high sound absorption capacity. Overall, this gives an excellent combined effect.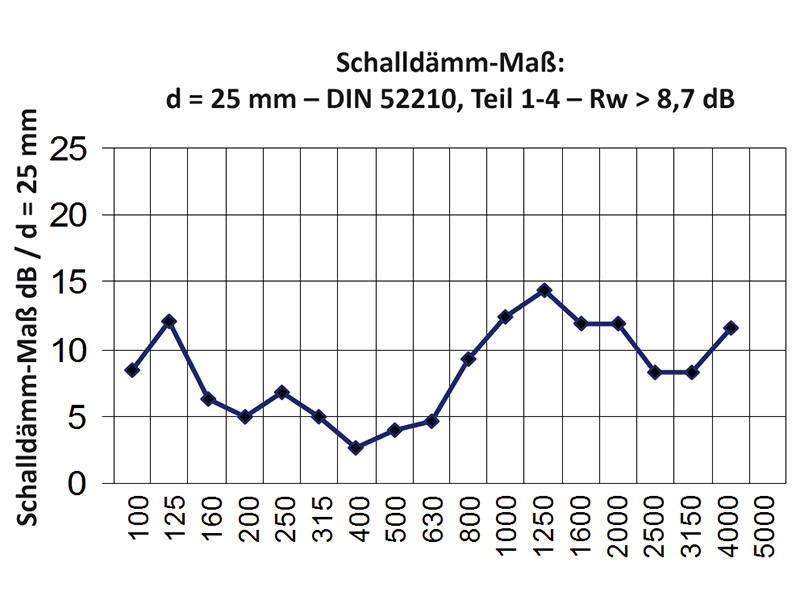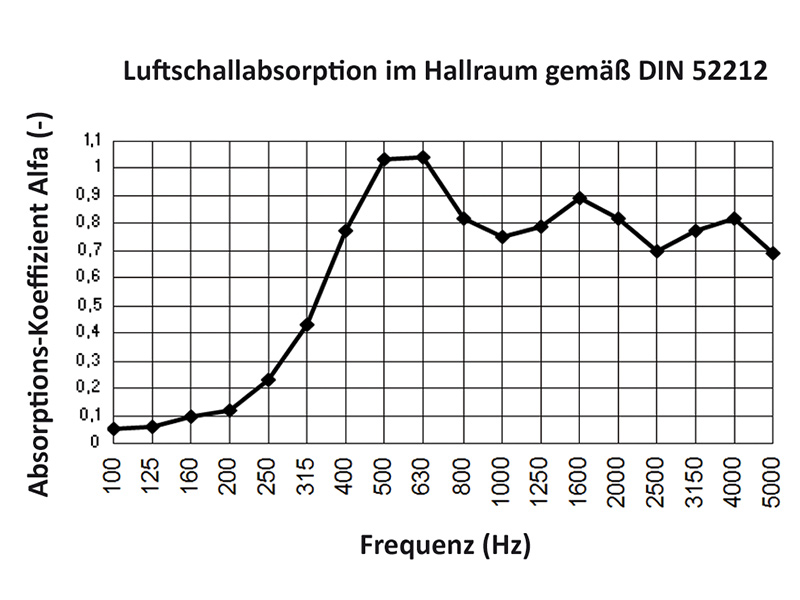 All information is averages and made to the best of our knowledge, but they are not binding and exclude in any case a liability for damages and disadvantages of any kind, including in relation to property rights of third parties. They do not exempt the buyer from their own tests and examinations.